The dantesque code, "Phillipps 9589" study on the state of conservation and microclimatic monitoring of the preservation environment
Abstract
This research deals with the Dante Code, catalogued at the Library of the Dante Centre of the "Frati Minori Conventuali"of Ravenna such as manuscript n. 2 and known to the international scientific community with the code: "Phillipps 9589". In detail, the study of the Code has taken into consideration the historical-artistic, diagnostic-material and environmental aspects, with reference to the analytics description and to the excutive techniques, to the characterization of the constituent materials and to the evaluation of the restoration state in relation to the microclimatic parameters of its environmental collocation. According to this, some diagnostic techniques have been carried out in order to highlight the "scriptio inferior" and to create alteration and degradation areas, therefore the aim of creating a documentation based on a digital support has been expressed, with the purpose of finding out the causes of decay and of a possible work of restoration. At last, the microclimatic monitoring has completed the analysis of the manuscript-environment system, coming at a reliable and objective evaluation of the current situation and condition.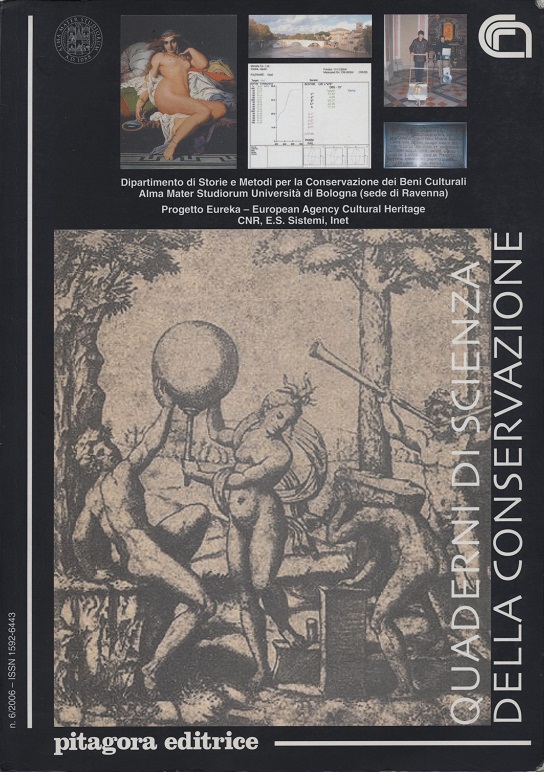 Downloads
How to Cite
Lorusso, S., Vandini, M., & Matteucci, C. (2006). The dantesque code, "Phillipps 9589" study on the state of conservation and microclimatic monitoring of the preservation environment. Conservation Science in Cultural Heritage, 6(1), 261–330. https://doi.org/10.6092/issn.1973-9494/480
License
Copyright (c) 2006 Salvatore Lorusso, Mariangela Vandini, Chiara Matteucci
Copyrights and publishing rights of all the texts on this journal belong to the respective authors without restrictions. Authors grant the journal right of first publication.
This journal is licensed under a
Creative Commons Attribution 3.0 Unported License
. (
full legal code
)
See also our
Open Access Policy
.