Discovery of the grave and identification of the remains of Matteo Maria Boiardo in Saint Mary's church, Scandiano (Reggio Emilia)
Abstract
According to the documentary information and to the prospectings performed by means of the georadar, beneath the floor of the Church of Santa Maria of Scandiano (RE), it has been possible to locate the sepulchral crypts where the poet Matteo Maria Boiardo and other members of his family, such as his father Giovanni, his grandfather Feltrino and maybe his wife Taddea Gonzaga and one of his sons, Camillo, must have been buried. The exploration of these sepulchral crypts has led to the recovery of the skeletal remains belonging altogether to at least 20 persons (adults and children). Among them, 3 have been discovered into a sepulchral room and the rest into an adjacent tomb. Among the first ones, a person, with the same sex, age of death, sturdiness, height and physical characteristics of the poet Boiardo, has been identified. As confirmation of this probable identity, the genetic profile of this man, got from the nuclear dna sample taken from his body, has come out to be compatible with a possible father/child relationship, this result has been compared to the one gotten from the find found into the adjacent room where the poet's father and grandfather had to be buried. The body of a second person, of female sex and well on in years, with a genetic profile different from the previous ones, could be identified with Boiardo's wife. For what regards the body of the third man, besides it is not possible to exclude that it belongs to Camillo, the poet's son dead when he was very young, it has not been possible yet, to get enough proofs able to confirm this theory.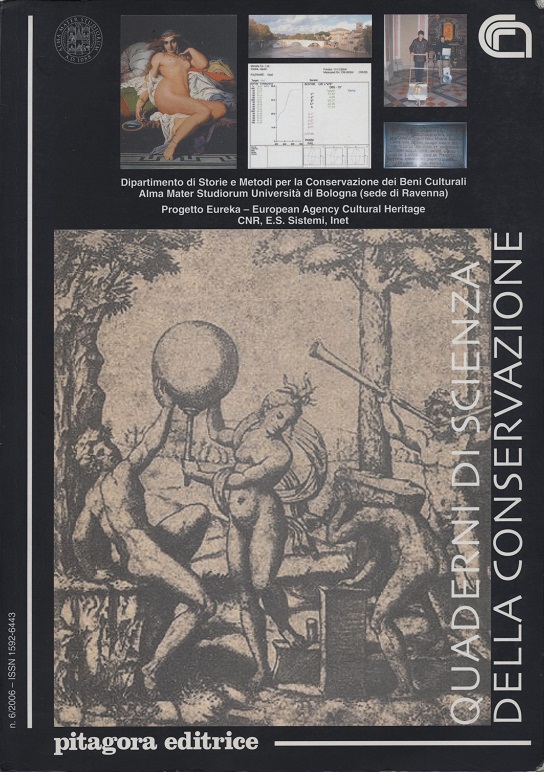 Downloads
How to Cite
Benazzi, S., Gruppioni, G., Garofano, L., Pizzamiglio, M., & Mameli, A. (2006). Discovery of the grave and identification of the remains of Matteo Maria Boiardo in Saint Mary's church, Scandiano (Reggio Emilia). Conservation Science in Cultural Heritage, 6(1), 139–155. https://doi.org/10.6092/issn.1973-9494/475
License
Copyright (c) 2006 Stefano Benazzi, Giorgio Gruppioni, Luciano Garofano, Marco Pizzamiglio, Alessandro Mameli
Copyrights and publishing rights of all the texts on this journal belong to the respective authors without restrictions. Authors grant the journal right of first publication.
This journal is licensed under a
Creative Commons Attribution 3.0 Unported License
. (
full legal code
)
See also our
Open Access Policy
.