The Subfossil Trunk of Chiarano (TV)
Keywords:
archaeological wood, dendrochronology, oak, radiocarbon, floating
Abstract
This paper reports the results of the characterization of a subfossil trunk found buried in the mud of the Piavon canal, at Chiarano (TV), when dredging took place in 2008. The trunk, of imposing dimensions, lacking branches and bark, has a black, deeply cracked and strongly deteriorated outer surface with a carbonized appearance, while internally it has the typical blackish colour of the so-called drowned oak. The studies have demonstrated that it is a tree belonging to the genus Quercus, common oak or sessile oak, that may have been felled between the end of the 12 th and early 14 th century A.D.. Determination of the MWC and residual basic density indicate that the deterioration decreases from the outside inwards; the ash content is high externally and diminishes moving toward the centre. Nowadays, the Piavon is an irrigation canal, but in Venetian times it was navigable and was used for the transport of goods and timber. There were extensive woodlands of common oak and sessile oak all along the Piavon, the size and composition of which is documented in the Venetian cadastres, which also report the distances between the woodlands and the nearest water courses, proof of the importance of river transport for the timber. In particular, an 18 hectare oak woodland is recorded in the Surian cadastre (1569-70) for the villa at Chiarano. The oaks were used by the Republic of Venice mainly for the construction and maintenance of the shipping fleet. The Chiarano trunk, given its age and the area where it was found, may therefore be a trunk felled in Venetian times, perhaps destined for naval use, which was lost during its transport by floating.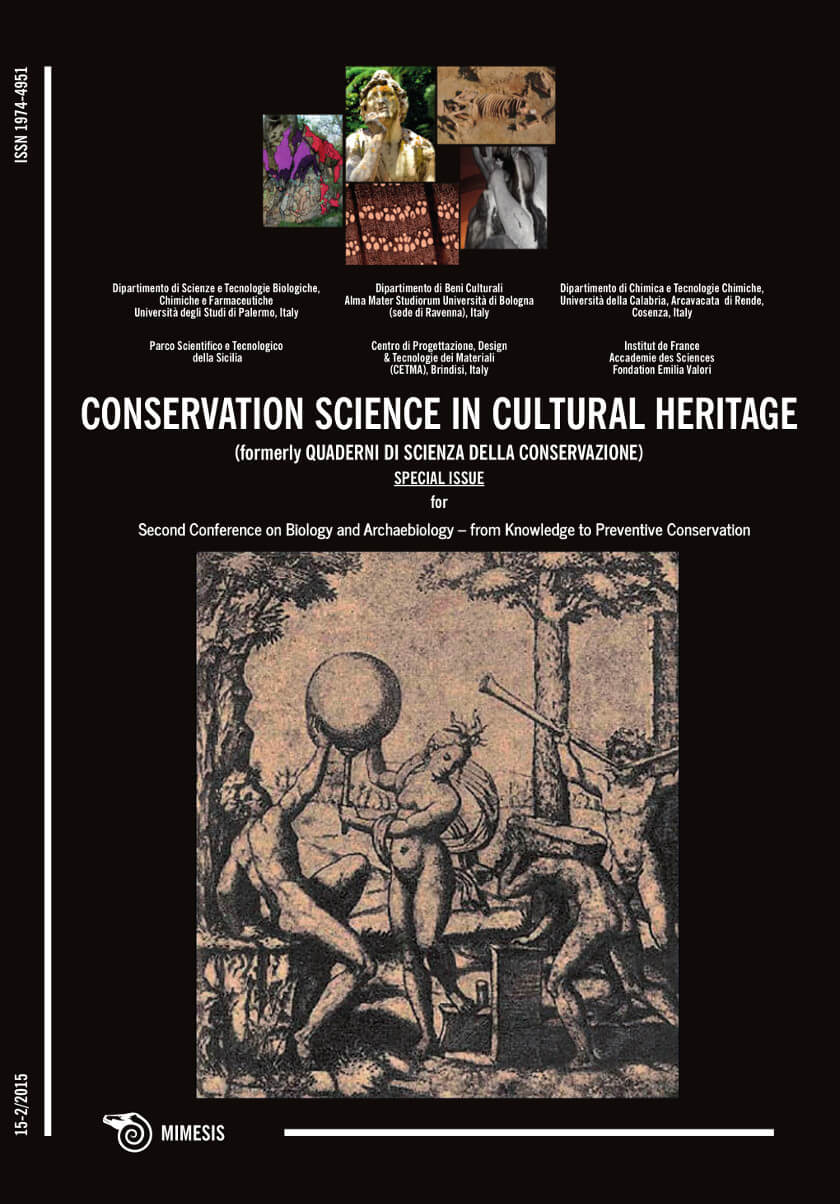 Downloads
How to Cite
Urso, T., Martinelli, N., Pignatelli, O., & Scortegagna, T. (2015). The Subfossil Trunk of Chiarano (TV). Conservation Science in Cultural Heritage, 15(2), 41–52. https://doi.org/10.6092/issn.1973-9494/7116
License
Copyright (c) 2015 Tiziana Urso, Nicoletta Martinelli, Olivia Pignatelli, Tobia Scortegagna
Copyrights and publishing rights of all the texts on this journal belong to the respective authors without restrictions. Authors grant the journal right of first publication.
This journal is licensed under a
Creative Commons Attribution 3.0 Unported License
. (
full legal code
)
See also our
Open Access Policy
.