Material analysis on the crucifix in San Michele: the filling material
Abstract
In the Romanesque basilica S. Michele in Pavia there is a silver foil Crucifix that dates back to the XII century. During a precise restoration work carried out in 2003 the material was analyzed in order to obtain more precise information. In particular the analysis focused on the filling materials under the silver foil and on the characterization of their resins, which, according to the results, are colophony and beeswax. The filling material for the head is very probably the original one and its binder is wax, the filler of the body is different and very probably it was reintroduced during one of the previous restoration works on the crucifix, of which unfortunately we know nothing.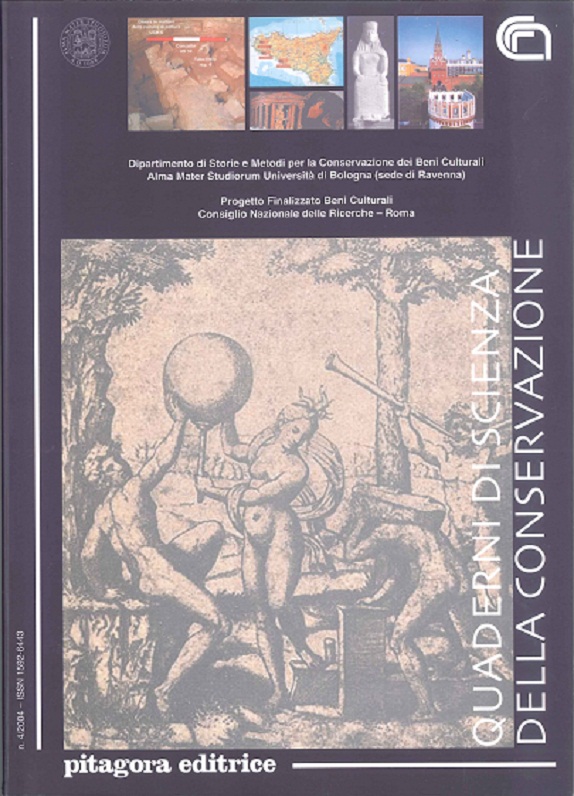 Downloads
How to Cite
Riganti, V., Giaccio, M., & Baldi, M. (2004). Material analysis on the crucifix in San Michele: the filling material. Conservation Science in Cultural Heritage, 4(1), 267–275. https://doi.org/10.6092/issn.1973-9494/582
License
Copyright (c) 2004 Vincenzo Riganti, Mario Giaccio, Marco Baldi
Copyrights and publishing rights of all the texts on this journal belong to the respective authors without restrictions. Authors grant the journal right of first publication.
This journal is licensed under a
Creative Commons Attribution 3.0 Unported License
. (
full legal code
)
See also our
Open Access Policy
.