New researches on the Arciconfraternita di San Girolamo della Carità
Abstract
Among all the brotherhoods of the modern age the Archbrotherhood of St Jerome of Charity plays a key role. It was set up in Rome before the Council of Trent and is still active now after many events and changes. Between the XVI and the XIX century the Charity was known especially for its activities in favor of convicts. Between 1551 and 1583 Philip Neri played an active part in the life of the Archbrotherhood and lived in St Jerome of Charity where the Congregation of the Oratory was created. Currently a study is being made on the history and the development of the Charity, analyzing the statutes, the accounts books, the contribution of the congregation and the commissions the works of art by the Archbrotherhood. In this way it will be easier to define the importance and the role of the Charity and at the same time the history of the first years of the Oratorian adventure.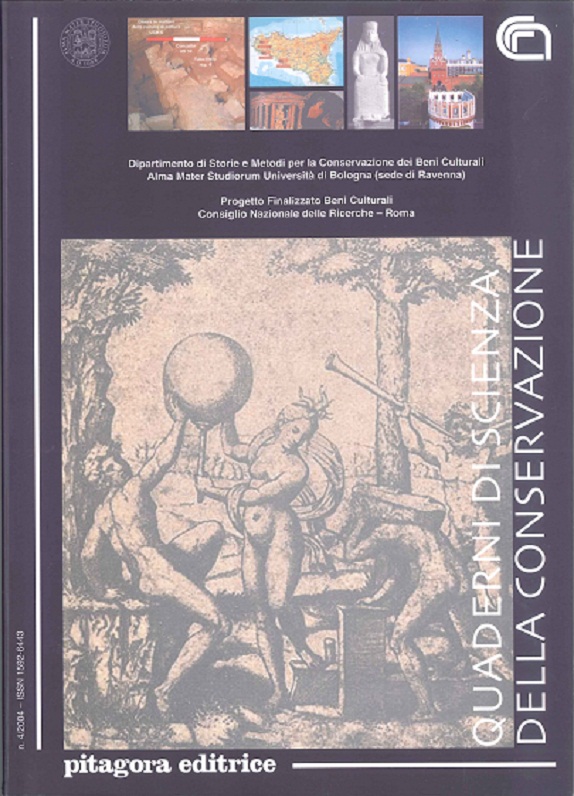 Downloads
How to Cite
Marchetti, E. (2004). New researches on the Arciconfraternita di San Girolamo della Carità. Conservation Science in Cultural Heritage, 4(1), 239–258. https://doi.org/10.6092/issn.1973-9494/580
License
Copyright (c) 2004 Elisabetta Marchetti
Copyrights and publishing rights of all the texts on this journal belong to the respective authors without restrictions. Authors grant the journal right of first publication.
This journal is licensed under a
Creative Commons Attribution 3.0 Unported License
. (
full legal code
)
See also our
Open Access Policy
.