The Role of Large Enterprises in Museum Digitization
Keywords:
Japan, museum digitalization, collaboration among industry, government and academia
Abstract
By actively promoting museum digitalization, Japan finds an idiosyncratic way to museum digitalization. The mode of collaboration, in which the government plays a leading role while large enterprises' R&D capabilities and museum's cultural dynamics are both allowed to give full play, turns these powerful enterprises into the solid backing of museum digitalization, provides a concrete solution to the common financial and technical challenges museums face in the process. In the course of such collaboration, large enterprises succeed in cultivating a number of talents who understand both business world and museum operation. Thanks to their experiences in the business world, compared with museum professionals, they play a more vital role in marketing the potential commercial exploitation of related digital technologies. The benefits large enterprises could possibly gain from such mode of collaboration - realizing social values, enhancing corporate image, for instance - help to motivate their active involvement, thereby forming a positive cycle of sustainable development.
References
Research on Curating Models for Japanese Museum Exhibitions, The Forbidden City Publishing House, 2012, p 358.
Digital Museum Research Report 2014, Japan's ministry of science
Digital Museum Research Report 2014, Japan's Information science and Technology Committee
The system of Digital Museum 2014, Japan's ministry of science.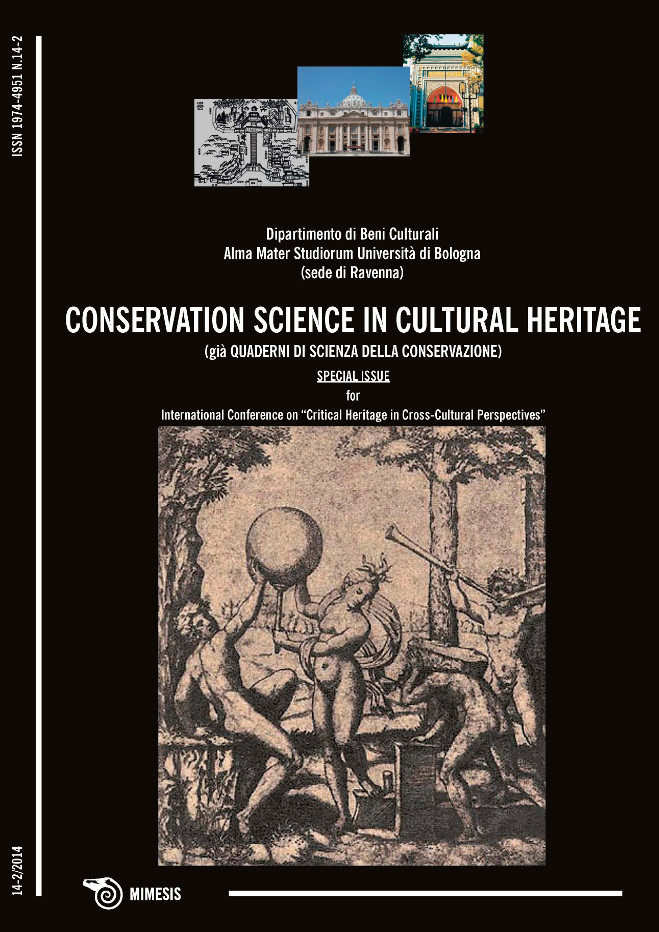 Downloads
How to Cite
Wang, Y. (2014). The Role of Large Enterprises in Museum Digitization. Conservation Science in Cultural Heritage, 14(2), 67–72. https://doi.org/10.6092/issn.1973-9494/5443
License
Copyright (c) 2014 Ying Wang
Copyrights and publishing rights of all the texts on this journal belong to the respective authors without restrictions. Authors grant the journal right of first publication.
This journal is licensed under a
Creative Commons Attribution 3.0 Unported License
. (
full legal code
)
See also our
Open Access Policy
.