The Steri, the historical site of Palermo University: past, present, future
Keywords:
Palermo University, historical value, iconographic value, cultural institution
Abstract
The aim of the paper is to present the study carried out by the art historian Ferdinando Bologna on the painted ceiling of the Steri in Palermo in an informative but less formal way, so as to make it more accessible and, therefore, more enjoyable for a wider audience of enthusiasts and not just experts of the subject. The study examines a monument of exceptional importance for the city of Palermo, highlighting not only the nature of its extraordinary repertoire of late medieval fables, but also its significance as a document of important historical, iconographic, documentary and literary value. It also underlines what the Steri represents for Palermo University as a symbol of its roots in the city context and of the historical-evolutionary continuity of Sicilian society. The work concludes with a brief reference to the importance that the University of Palermo has assumed in the little more than two hundred years since its establishment, transforming itself from a cultural institution for the few, to a symbol of a culture open to all, dynamically projected towards a future of growth and innovation.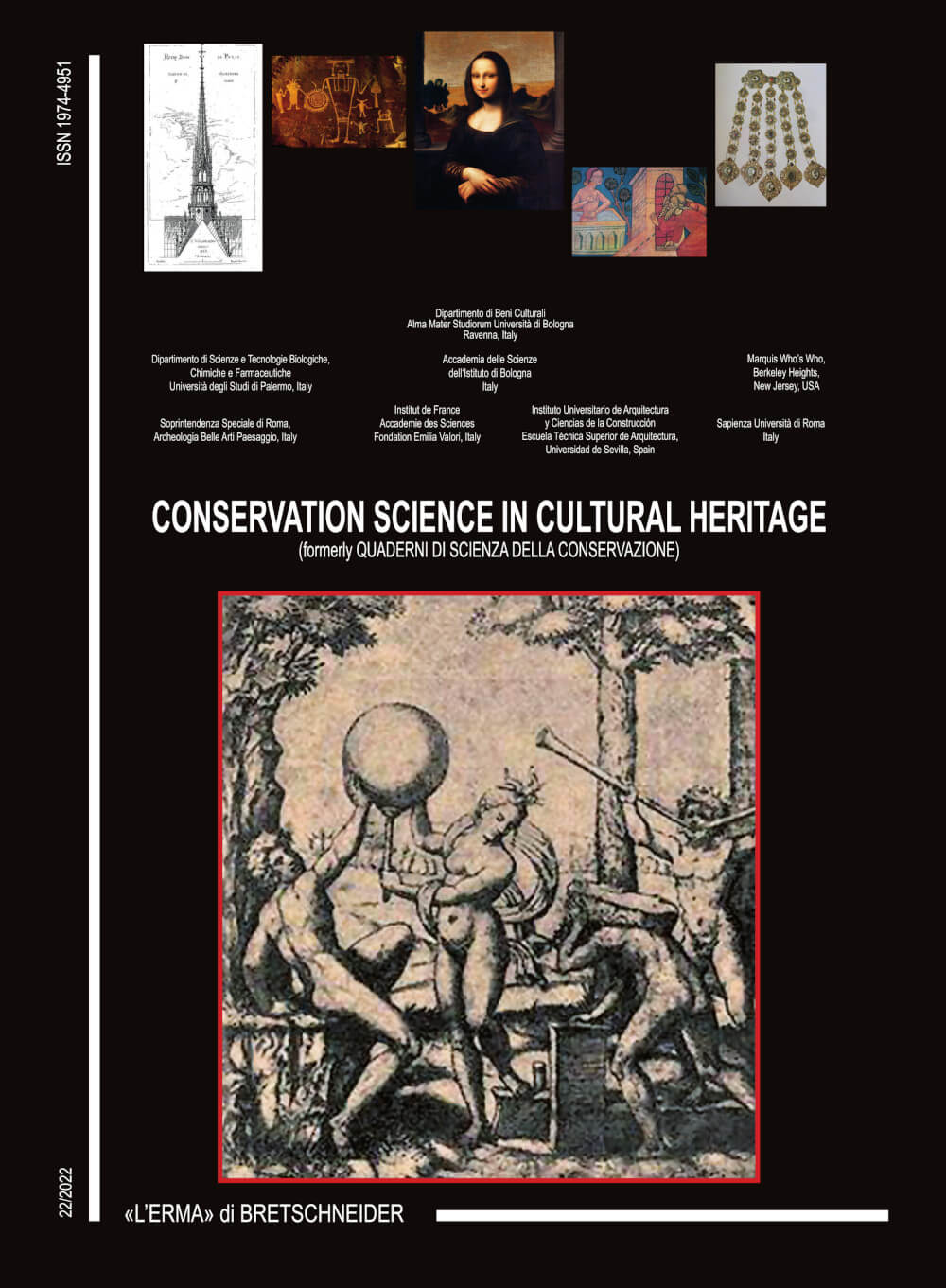 Downloads
How to Cite
Lorusso, S., Palla, F., Di Natale, M. C., & Travagliato, G. (2022). The Steri, the historical site of Palermo University: past, present, future. Conservation Science in Cultural Heritage, 22(1), 325–382. https://doi.org/10.6092/issn.1973-9494/17362
License
Copyright (c) 2022 Salvatore Lorusso, Franco Palla, Maria Concetta Di Natale, Giovanni Travagliato
This work is licensed under a Creative Commons Attribution 3.0 Unported License.