Factors that affect participation in the "Carnaval de Negros y Blancos" in Colombia
Keywords:
intangible cultural heritage, management, cultural participation, carnival, ICT
Abstract
The Black and White Carnival in Pasto (Carnaval de Negros y Blancos) is a cultural event that is deemed Intangible Cultural Heritage by UNESCO (2009). It takes place the first week of January every year in southern Colombia. In this event, artists and artisans display their creativity and compete in six different modalities: individual costume, troupe, band of street musicians, choreographic collective, non-motorized float, and emblematic motorized float. In each edition of the carnival, there is an accreditation process that grants official permission to compete and be part of this event from an artistic viewpoint. There are three stages: registration, accreditation, and participation, which are addressed to relate the factors that affect each phase and determine the options to participate in the CNB. For this reason, the data obtained for this research are related to variables of registration, management, and the influence of Information and Communication Technologies (ICT), which show the modernization of administrative processes through the implementation of information systems and digital tools. The results presented arise from the systematization of statistical data on determining factors that affect the decisions and actions that artists must undertake, such as adhering to the guidelines and complying with the regulations established by Corpocarnaval. In this phase, valuable information was obtained relating to registering the categories and providing the required documentation; the human and economic resources that were needed; the materials used for the models or prototypes; and the sources of financing, as well as the tools, frequency of use and ICT management skills.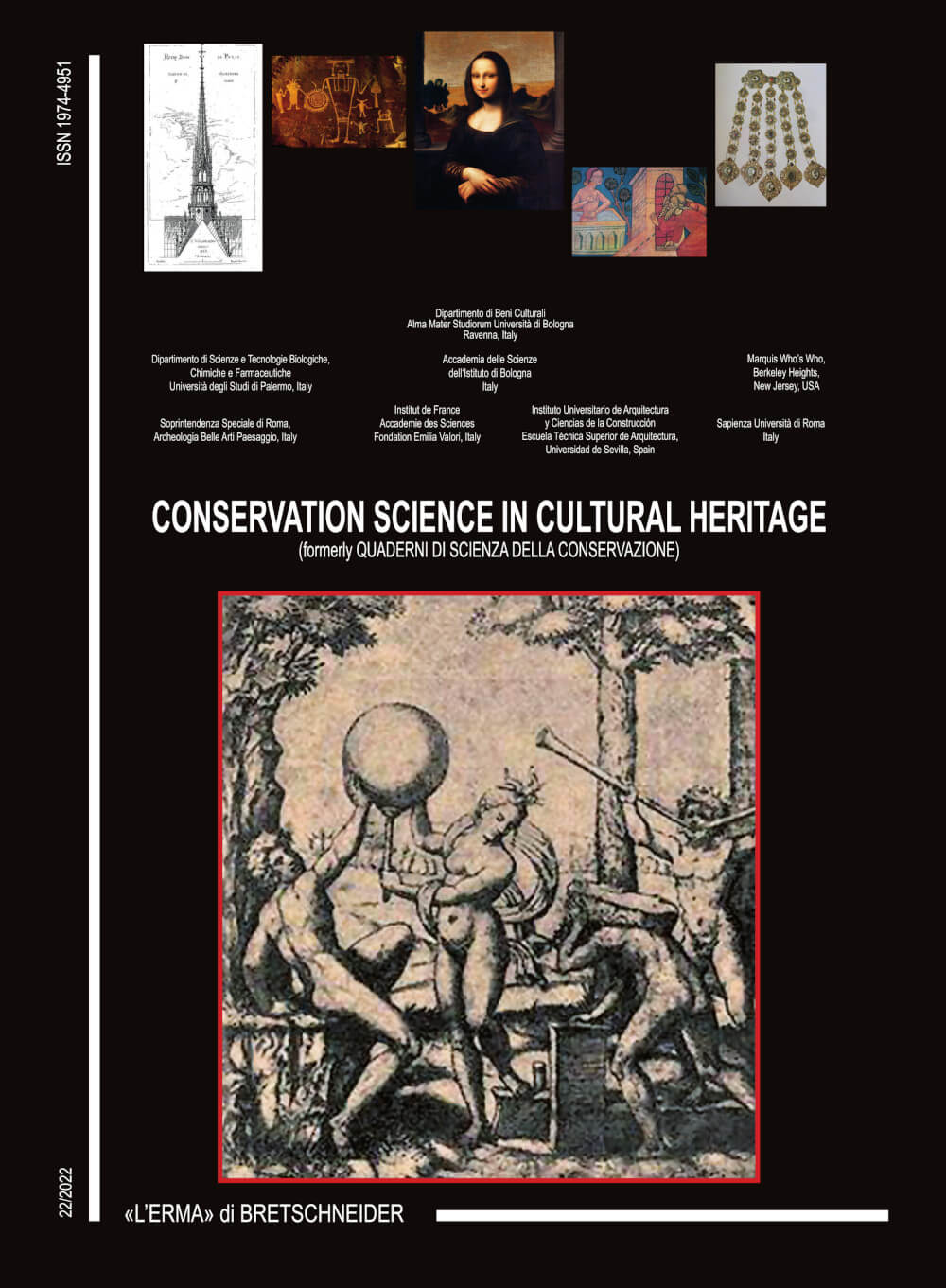 Downloads
How to Cite
Avendaño Peña, C., Eraso Caicedo, L. A., & Rivera Rosero, J. A. (2022). Factors that affect participation in the "Carnaval de Negros y Blancos" in Colombia. Conservation Science in Cultural Heritage, 22(1), 271–288. https://doi.org/10.6092/issn.1973-9494/17322
License
Copyright (c) 2022 Carolina Avendaño Peña, Luis Antonio Eraso Caicedo, Jorge Albeiro Rivera Rosero
This work is licensed under a Creative Commons Attribution 3.0 Unported License.