Virus Group. Napoli New York Corviale
Keywords:
Drugstore Museum, archaeology, contemporary art, Rome
Abstract
Through a study of the catalogue that accompanied the exhibition "VIRUS GROUP, Naples, New York Corviale", the paper aims to raise awareness and foster appreciation for the ancient and contemporary heritage in all its variety and complexity, located in a particular area in the city of Rome, Corviale: heritage that is housed in the Drugstore Museum and represents a mix between archaeology and contemporaneity - an example of a public and participatory management model designed to train and provide for the cultural needs of its citizens. This task is fulfilled mainly through the medium of contemporary art, due to its ability to interpret the reality of inclusion and to strengthen the idea of identity, to rehabilitate places and people, and to help the territory to grow. In this case, contemporary art is represented by a group of artists, the Virus Group, which established itself in Corviale after a series of varied experiences in Italy and abroad. Today, it is one of the most incisive and relevant voices in the field of applied arts.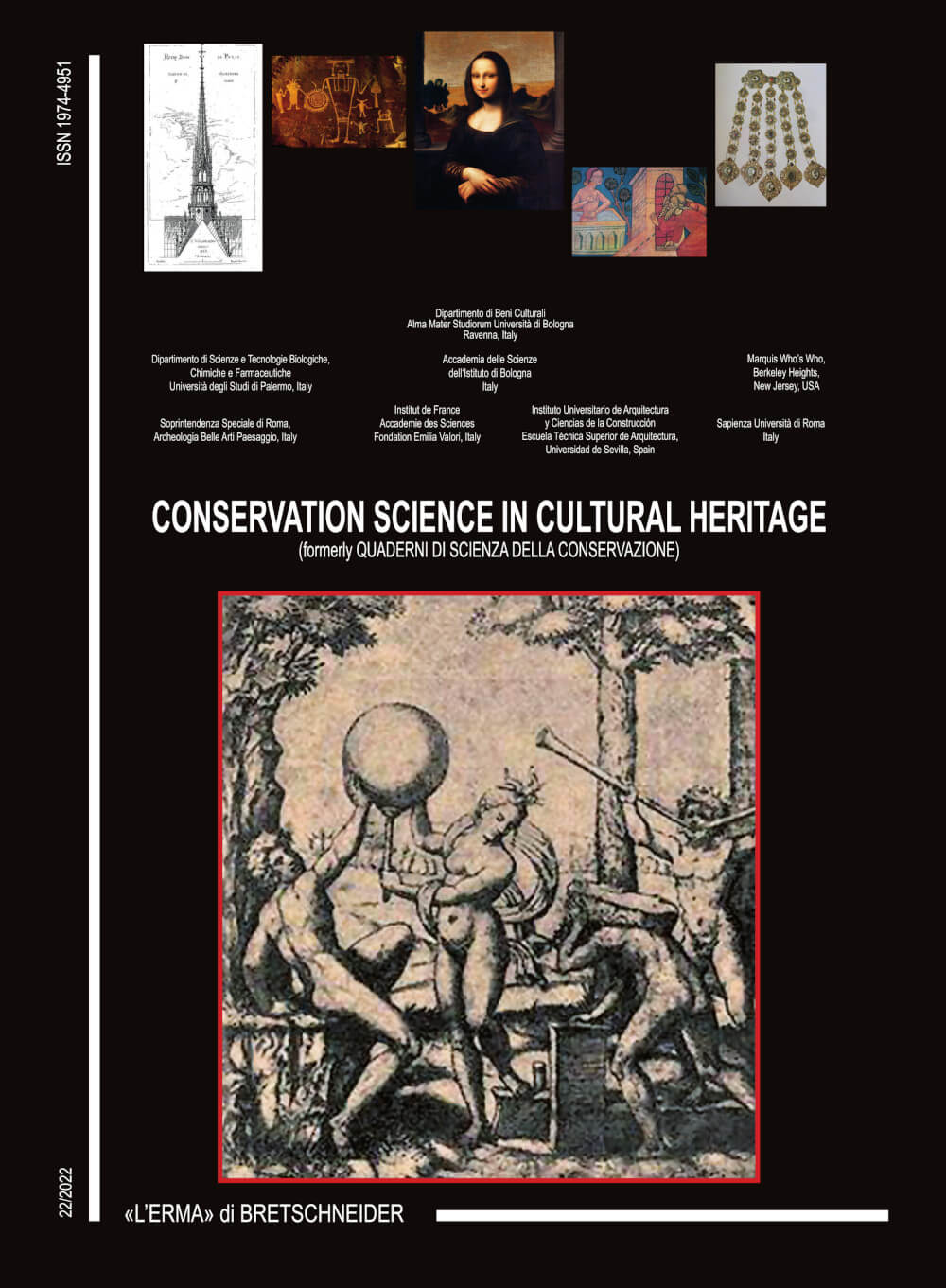 Downloads
How to Cite
Porro, D., & De Leo, F. (2022). Virus Group. Napoli New York Corviale. Conservation Science in Cultural Heritage, 22(1), 245–270. https://doi.org/10.6092/issn.1973-9494/17319
License
Copyright (c) 2022 Daniela Porro, Franca De Leo
This work is licensed under a Creative Commons Attribution 3.0 Unported License.