The sociocultural impact of the djemaa on the organization of the ksour (south-west of Algeria)
Keywords:
djemaa, socio-cultural impact, ksour configuration, socio-spatial organization
Abstract
The ksour (vernacular human settlements) of southwestern Algeria, founded on the site of the Saharan area called Saoura, are integrated into the modest dunes which run along the rocky escarpments (limiting them). They take the form of a harmonious heap of cubic volumes, of gray ocher color which merges with the natural landscape. Their architecture proves to be the fruit of the spirit of mutual aid and community participation, coordinated by the institution of the "djemaa": a public space extending from the mosque, which brings together notables in order to solve problems in Ksour society. This paper focuses on the characteristics of the "djemaa" space. In addition to a privileged place of rest, meeting and exchanges, this institution once brought together all the notables who judiciously concerned themselves with the management of community interests, as well as the socio-spatial organization of the ksour (situated in the southwest of Algeria). It was a local assembly for the management of collective interests, whose powers were extremely broad. As council of the ksar, the djemaa played a primordial role in the organization of the community life of these ksour. This study highlights the socio-cultural impact of the djemaa on the logic of the configuration of ksour heritage in the Bechar region. For this purpose, a socio-historical approach was adopted, which was then followed by a morphological reading of some ksour specimens.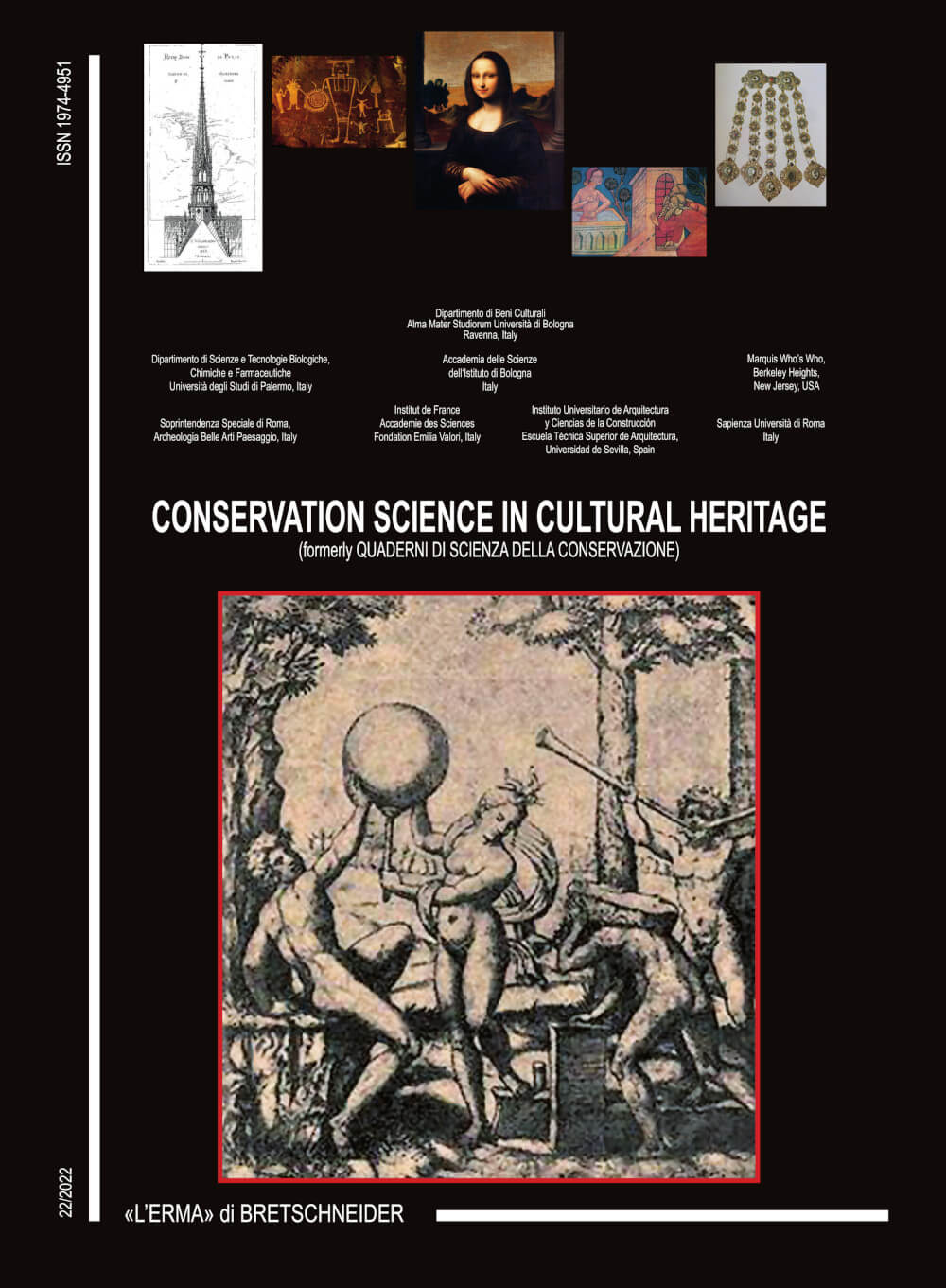 Downloads
How to Cite
Benaradj, A., & Biara, R. W. (2022). The sociocultural impact of the djemaa on the organization of the ksour (south-west of Algeria). Conservation Science in Cultural Heritage, 22(1), 223–241. https://doi.org/10.6092/issn.1973-9494/17317
License
Copyright (c) 2022 Abdelmalek Benaradj, Ratiba Wided Biara
This work is licensed under a Creative Commons Attribution 3.0 Unported License.