The national jewelry of Bashkir women: tradition and modernity
Keywords:
Bashkirs, culture, jewelry, tradition, stylization
Abstract
In Bashkir studies, women's national jewelry has been considered in the works of several researchers. However, analysis of the scientific literature and specialized sources has shown a lack of scientific research and publications on the role of national women's jewelry in the life of modern people. A review of the available information about women's jewelry can serve as a basis for further in-depth research in this area. The purpose of this article is to introduce readers to Bashkir women's jewelry, its philosophy and spiritual meaning, to emphasize its role and place in modern life. Familiarizing the reader with the aesthetic and artistic traditions of Bashkir people makes this study relevant for the present and fills a gap in the research of women's jewelry as elements of Bashkir material culture and its reflection in the folklore of the people. Based on folklore and ethnographic materials related to women's clothing, jewelry, taken from published and unpublished field notes of the authors, this article aims to show the rich history of Bashkir women's jewelry from ancient times to the present day and determine its place in modern Bashkir culture. The analytical approach used for this study revealed the frequent mention of national ornaments in folklore, for example, in Bashkir fairy tales, songs and epics, emphasizing their aesthetic and social functions. Examples taken from various genres of Bashkir folklore illustrate the authors' observations about the spiritual meanings and aesthetic value of women's jewelry in the life of a Bashkir woman, and which have not lost their significance for contemporaries.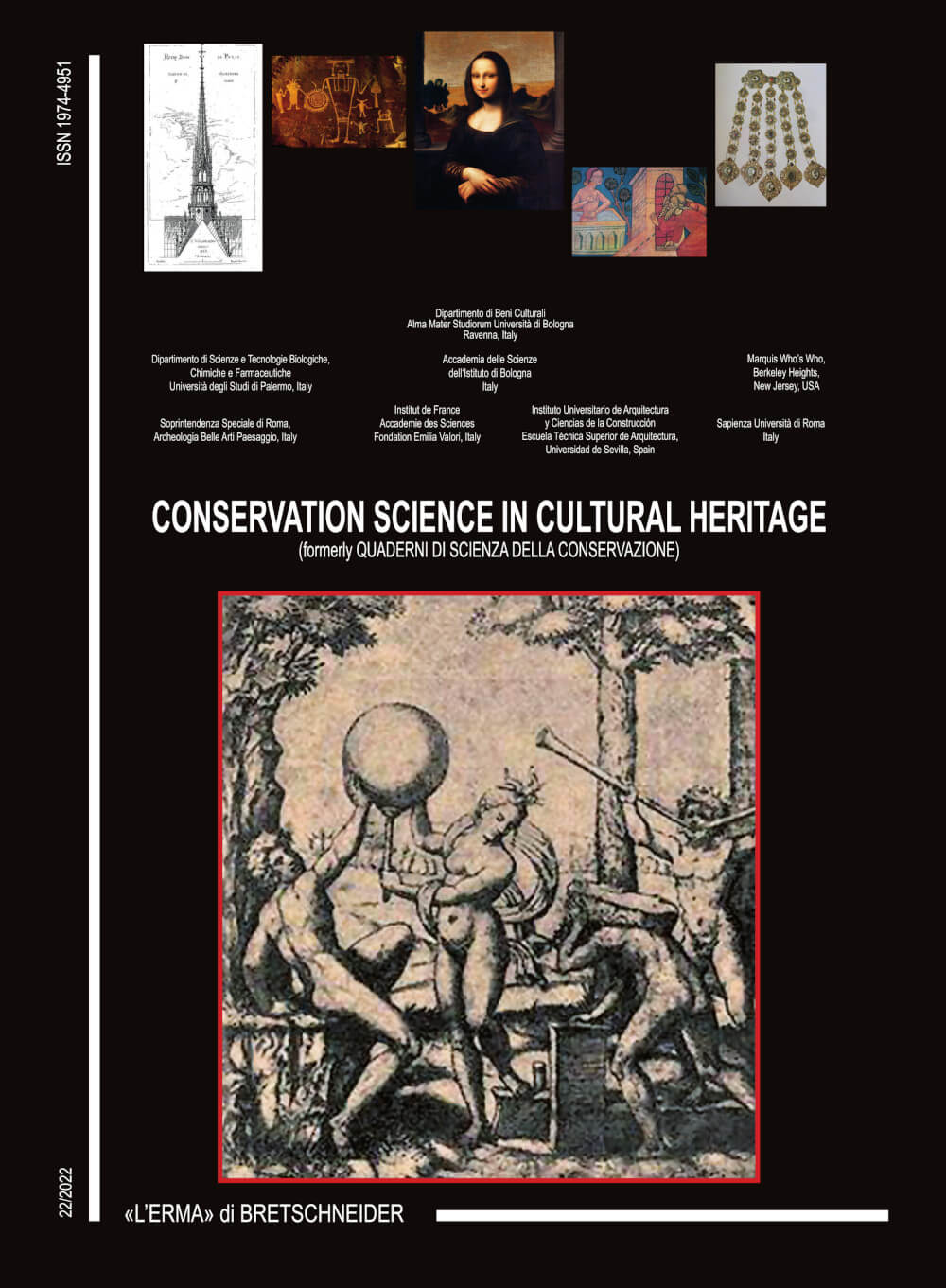 Downloads
How to Cite
Rakhmatullina, Z. Y., & Khusainova, G. R. (2022). The national jewelry of Bashkir women: tradition and modernity. Conservation Science in Cultural Heritage, 22(1), 115–128. https://doi.org/10.6092/issn.1973-9494/17306
License
Copyright (c) 2022 Zugura Yaganurovna Rakhmatullina, Gulnur Ravilovna Khusainova
This work is licensed under a Creative Commons Attribution 3.0 Unported License.