The architecture of Mosques and the Covid-19 pandemic
Keywords:
Mosques, outer courtyard, COVID-19, El Oued, Algeria
Abstract
This article attempts to provide some answers to the unexpected effects of the global Covid-19 pandemic relating to the architecture of mosques. For this, we observed mosques in El Oued in the south of Algeria; the climatic and social features of the region involve the use of outer courtyards for prayer and are taken as a motivating case study. Our investigation in relation to the spread of COVID-19 is the fact that the topic has not been tackled before. COVID-19 has had a great impact at all levels, including the closure of mosques. As the pandemic developed, decisions about the gradual and controlled opening of mosques were made, based only on the capacity factor of the covered spaces of mosques. These decisions ignored the uncovered outer spaces found in mosques in El Oued and some other regions in Algeria. They were, of course, a response to the health protocol requirements related to measures to prevent and protect against COVID-19. We then asked ourselves the following questions: How could the knowledge and spatial arrangement of mosques guide us towards better management and decision-making during a health crisis like COVID-19? And what would the impact of this pandemic on the future architecture of mosques be? Our article is an attempt to find some answers to these questions.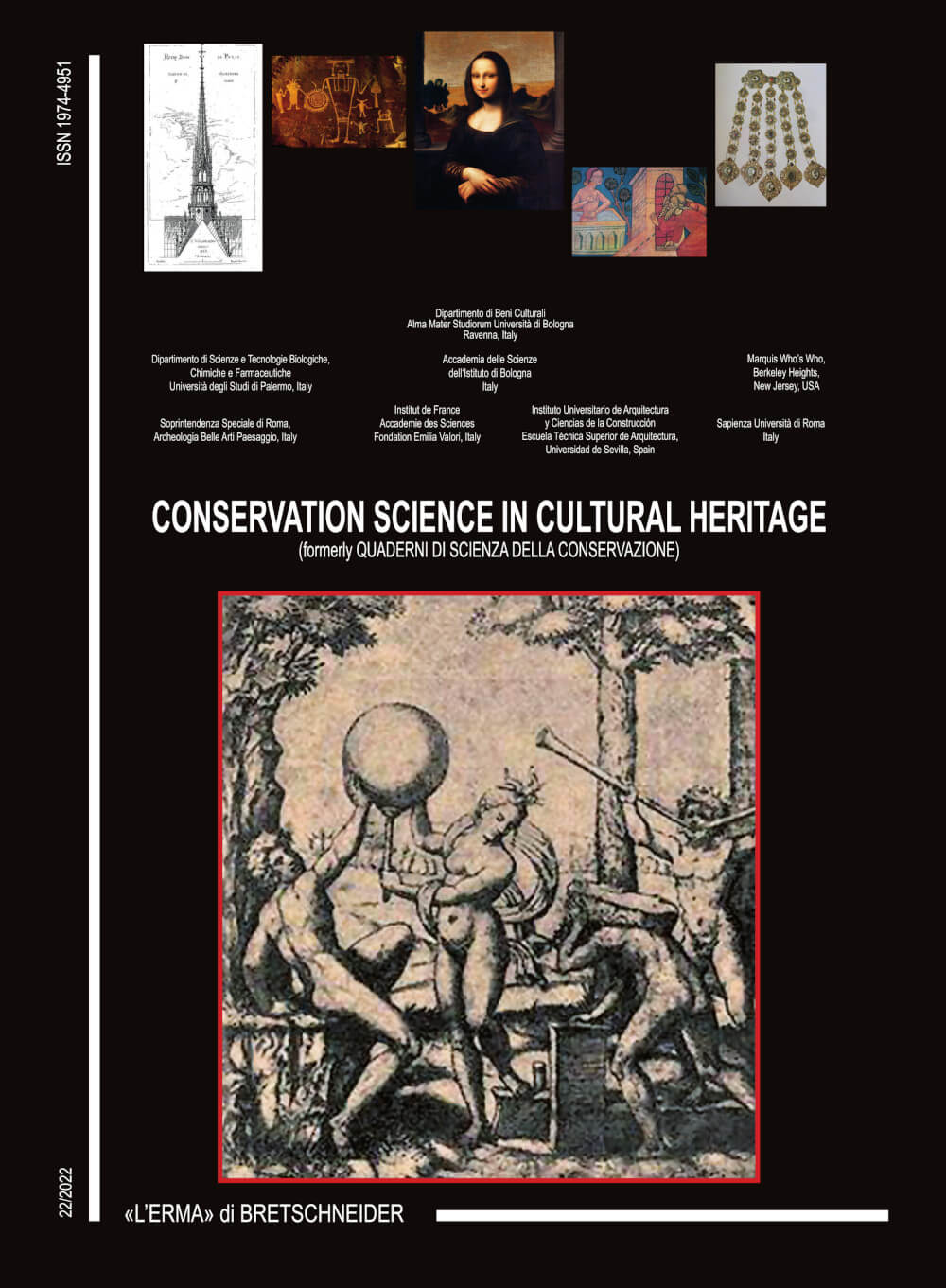 Downloads
How to Cite
Khoukhi, I., & Senhadji, D. (2022). The architecture of Mosques and the Covid-19 pandemic. Conservation Science in Cultural Heritage, 22(1), 73–95. https://doi.org/10.6092/issn.1973-9494/17303
License
Copyright (c) 2022 Imadeddine Khoukhi, Dalila Senhadji
This work is licensed under a Creative Commons Attribution 3.0 Unported License.