Special relativity: Albert Einstein to Leonardo Da Vinci
Keywords:
Mona Lisa, Leonardo Da Vinci, laser cleaning, painting, histogram
Abstract
The final printing of "Albert Einstein Correspondence avec Michele Besso 1903 - 1955" was released by Collection Savoir, Hermann, Paris, on "Nine-Eleven" 2001. Upon collecting the full printed run of the Einstein/Besso correspondence, the heir to the Besso estate, Dr. Vittorio Besso, was invited to attend the scientific conference LACONA V (LACONA is the abbreviation of the words Lasers for Artworks Conservation, which is the name of the most important international conference in the field) where he became aware of the laser technique for the divestment of restorations from paintings. Thereafter upon returning to his ophthalmological studio in Imperia, Italy, Dr. Besso performed laser ablation of overpaints revealing pentimenti of the painter's autograph on a "Mona Lisa" painting in the family collection of inherited Renaissance paintings. An IR photograph of the faint signature pentimenti was then compared with validated autographs of Leonardo's assistant and companion, Francesco Melzi, and found to be geometrically inconsistent with validated signatures. Amplitude histograms of features of this "Mona Lisa" were next compared with comparable validated original portraits by Melzi, revealing chiaroscuro "fingerprints." Any potential Melzi attribution would be consistent with the Besso family history as illuminated in the fifty-two years of Einstein/Besso correspondence concerning both art and science.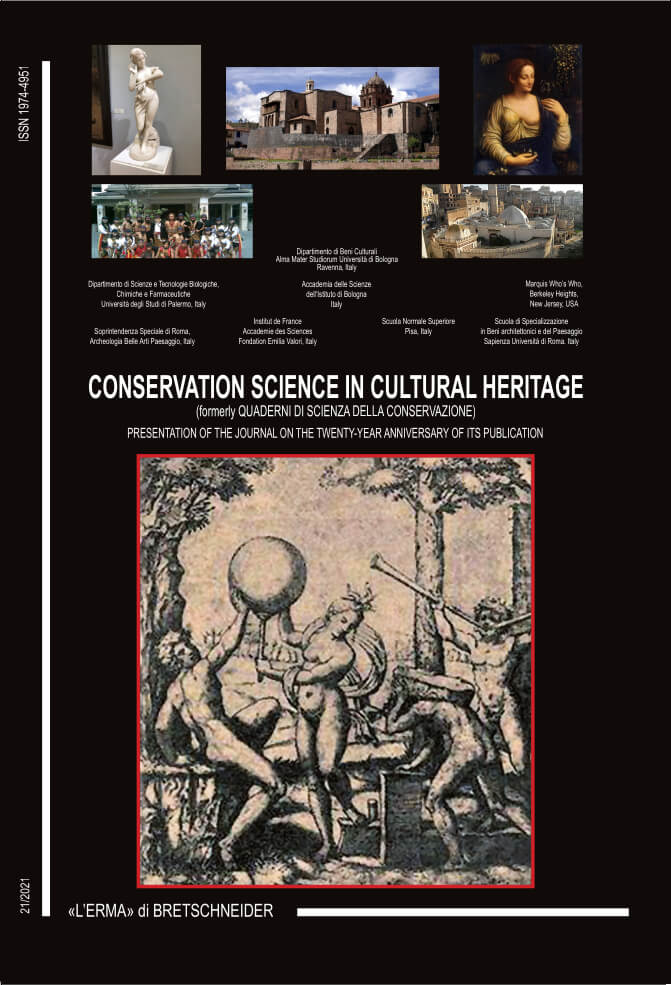 Downloads
How to Cite
Asmus, J., & Parfenov, V. (2021). Special relativity: Albert Einstein to Leonardo Da Vinci. Conservation Science in Cultural Heritage, 21(1), 337–344. https://doi.org/10.48255/1973-9494.JCSCH.21.2021.16
License
Copyright (c) 2021 John Asmus, Vadim Parfenov
This work is licensed under a Creative Commons Attribution 3.0 Unported License.