From Moorish to neo-Moorish in Oranie (Algeria): a style between rupture and continuity
Keywords:
authentic, copy, heritage, Moorish, Oranie
Abstract
Algeria, the center and heart of the Maghreb, has often been coveted by conquerors, attracted by its wealth and geostrategic location in the Mediterranean. This particular situation has made it a cultural crossroads. Thereby, "Moorish", as one of the most remarkable expressions of Muslim architecture and a local architectural tradition specific to this region, has undergone the alterations and repercussions resulting from successive acculturations. This art, born in the Maghreb in the 10th century, has asserted itself as a specific style since the 13th century. If we consider the authenticity of this original production, several transformations and deformations, such as the "copy and the copy of the copy", will appear because of the socio-political changes resulting from the colonial periods. From there, a crucial question arises: are these different figures that have appeared from the "Moorish", the authentic, the "Turkish-Moorish", the "neo-Moorish", the "neo-Arab", linked by a relationship of continuity or rupture? Through an iconographic comparative approach based on documentary support (plans, photos, etc.), we will try to expose existing links between these architectures. This contribution describes and analyzes the peculiarities and metamorphoses of this style throughout its history: from the "Ottoman reign", which was followed by the French colonial "neo-Moorish" and finally to the "neo-Arab" form of the independence period. As a conclusion, it can be said that the appropriation of this architectural style was a way of legitimizing the presence of the successive masters of Algeria. Moorish served them as an instrument of ideological, cultural and political transmission.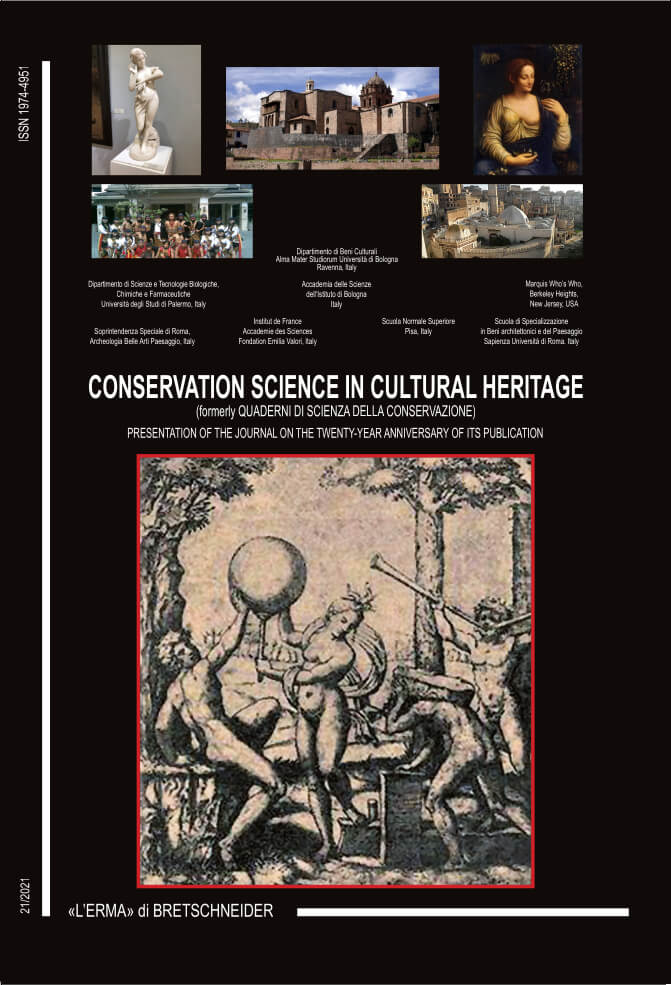 Downloads
How to Cite
Zerrouki, A. (2021). From Moorish to neo-Moorish in Oranie (Algeria): a style between rupture and continuity. Conservation Science in Cultural Heritage, 21(1), 181–203. https://doi.org/10.48255/1973-9494.JCSCH.21.2021.08
License
Copyright (c) 2021 Ahmed Zerrouki
This work is licensed under a Creative Commons Attribution 3.0 Unported License.