The use of smart technologies to address stakeholder-related barriers in heritage management
Keywords:
technology, cultural heritage, stakeholder-related barriers, management
Abstract
Heritage management initiatives often focus on minimizing human interference, an approach that often results in stakeholder related barriers. Smart technologies are an emerging aspect that provide a solution to such stakeholder-related barriers. However, academia and researchers concentrate on future possibilities and technical aspects of smart technologies, such as in smart cities, without addressing how the existing smart technology can reduce the detrimental impacts of stakeholder-related barriers to heritage management. This study investigates the stakeholder-related heritage management barriers and the possibilities of using current smart technology to eradicate them. Some of the stakeholder-related barriers include financial constraints, the tendency of seeing heritage sites as hindrances to economic growth, and the exclusion of surrounding communities from decision-making concerning heritage conservation policies. The study reviews smart technology and heritage management literature to reveal obstacles to successfully adopting intelligent architectural heritage management technology. The research compares various scholarly findings, a research design that facilitates a rich and in-depth analysis of the problem in question. The study results indicate that the exclusion of local communities and diverse stakeholders' views are some of the main barriers to heritage management. Mobile phones, the internet, personal computers, electronic fund transfers, and digital media are available and straight- forward smart technologies for minimizing stakeholder related barriers to heritage management. The study concludes that stakeholders present a significant challenge in managing built heritage, although standard smart technologies can reduce obstacles.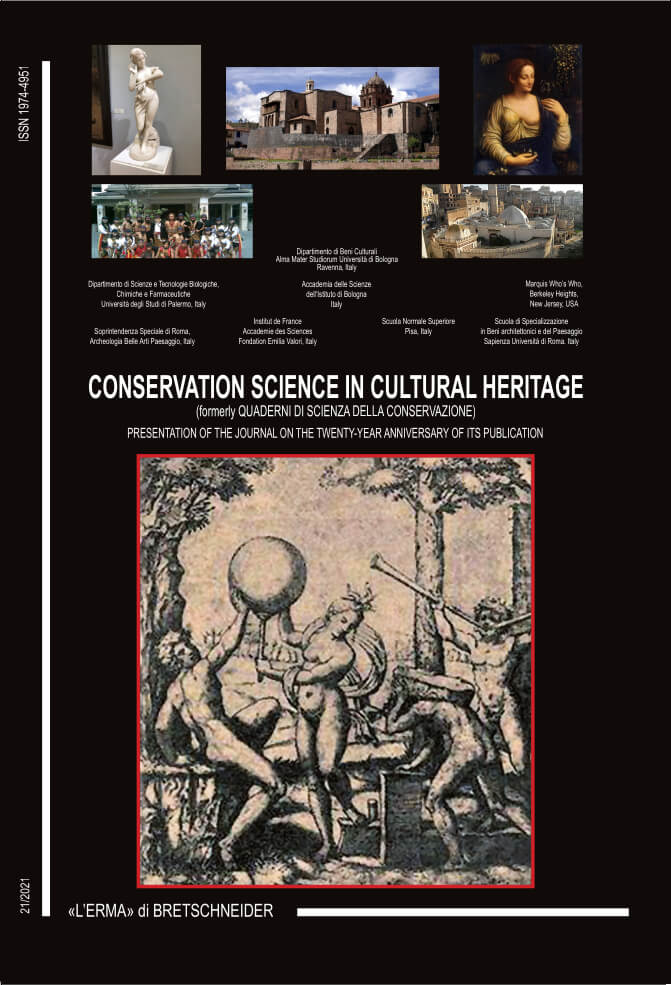 Downloads
How to Cite
Goussous, J. S. (2021). The use of smart technologies to address stakeholder-related barriers in heritage management. Conservation Science in Cultural Heritage, 21(1), 83–94. https://doi.org/10.48255/1973-9494.JCSCH.21.2021.02
License
Copyright (c) 2021 Jawdat S. Goussous
This work is licensed under a Creative Commons Attribution 3.0 Unported License.