The healthy homes of the Ammatoa Kajang indigenous people, Indonesia
Keywords:
traditional dwellings, healthy home, indigenous people, culture
Abstract
Even today, there are communities of indigenous peoples in Indonesia that have chosen to live as their ancestors have. Their lives are strictly governed by customary rules that have been handed down for hundreds of years and set out in detail every aspect of how their dwellings are constructed; they take into consideration where and how their houses are built, and the effects of their dwellings on the physiology of the occupants, as well as the social, spiritual and cultural relations within their community, well-integrated into their system of beliefs and their environment. One of these indigenous communities that lives this way of life and has shunned all forms of modernization, is the Ammatoa Kajang, who inhabit a remote area of the South Sulawesi province. Their traditional homes, even today, are built adhering to centuries old oral precepts that incorporate many of the scientific principles that have been proven only in the last one hundred years to link house construction to its occupants' physical and mental health. This is a qualitative study using both anthropological and architectural approaches to examine the homes of the Ammatoa Kajang indigenous community.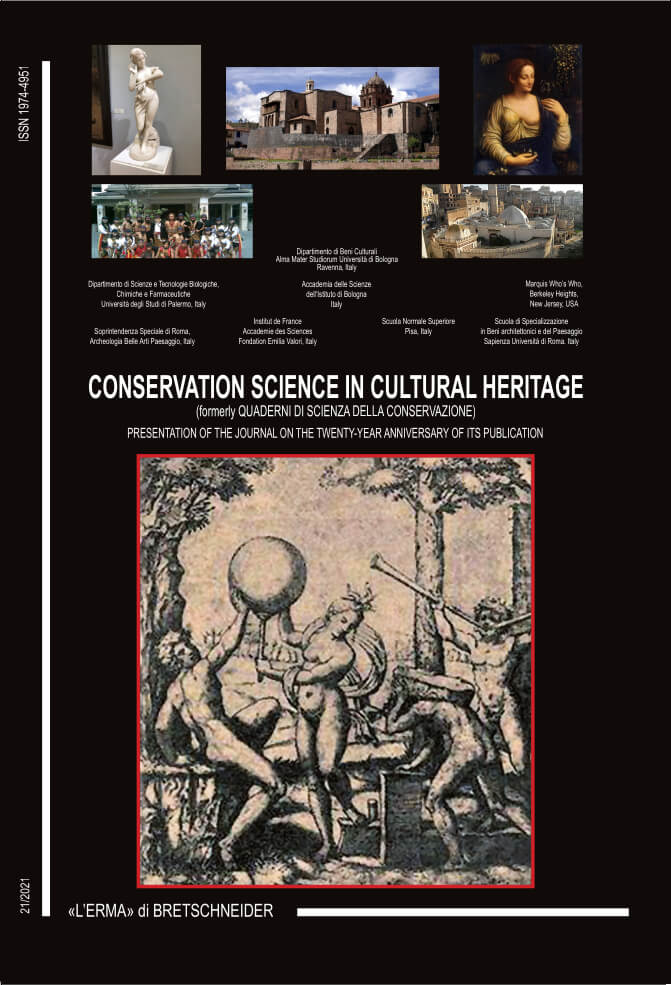 Downloads
How to Cite
Abidah, A., Yahya, M., & Rauf, B. A. (2021). The healthy homes of the Ammatoa Kajang indigenous people, Indonesia. Conservation Science in Cultural Heritage, 21(1), 67–82. https://doi.org/10.48255/1973-9494.JCSCH.21.2021.01
License
Copyright (c) 2021 Andi Abidah, Muhammad Yahya, Bakhrani A. Rauf
This work is licensed under a Creative Commons Attribution 3.0 Unported License.