Weathering of Outdoor Beech Wood and Methods of Conservation
Keywords:
beech wood, conservation, FTIR, outdoor, weathering
Abstract
The aim of this study is to highlight the appearance of deterioration resulting from weathering effects on the beech wood used in the ornamentation of wooden window grilles (Mashrabiya) in the Mosque of Prince Hassan, in Akhmim-Sohag and in the Mosque of Khawand Asalbay, in Fayoum, Egypt. This wood was accurately examined with a Digital microscope and Scanning Electron Microscope (SEM) to diagnose the deterioration processes on the surface of the wood. Fourier transform infrared (FTIR) was used to identify the changes in the main components of the beech wood resulting from weathering factors. The chromatic change of the beech wood surface was measured by spectrophotometer and the results were calculated by using the CIE-L*a*b* system. Results showed the physical and chemical changes that had occurred in the degraded beech wood. The results helped to develop a treatment plan using already experimented materials that do not harm the wooden artifacts.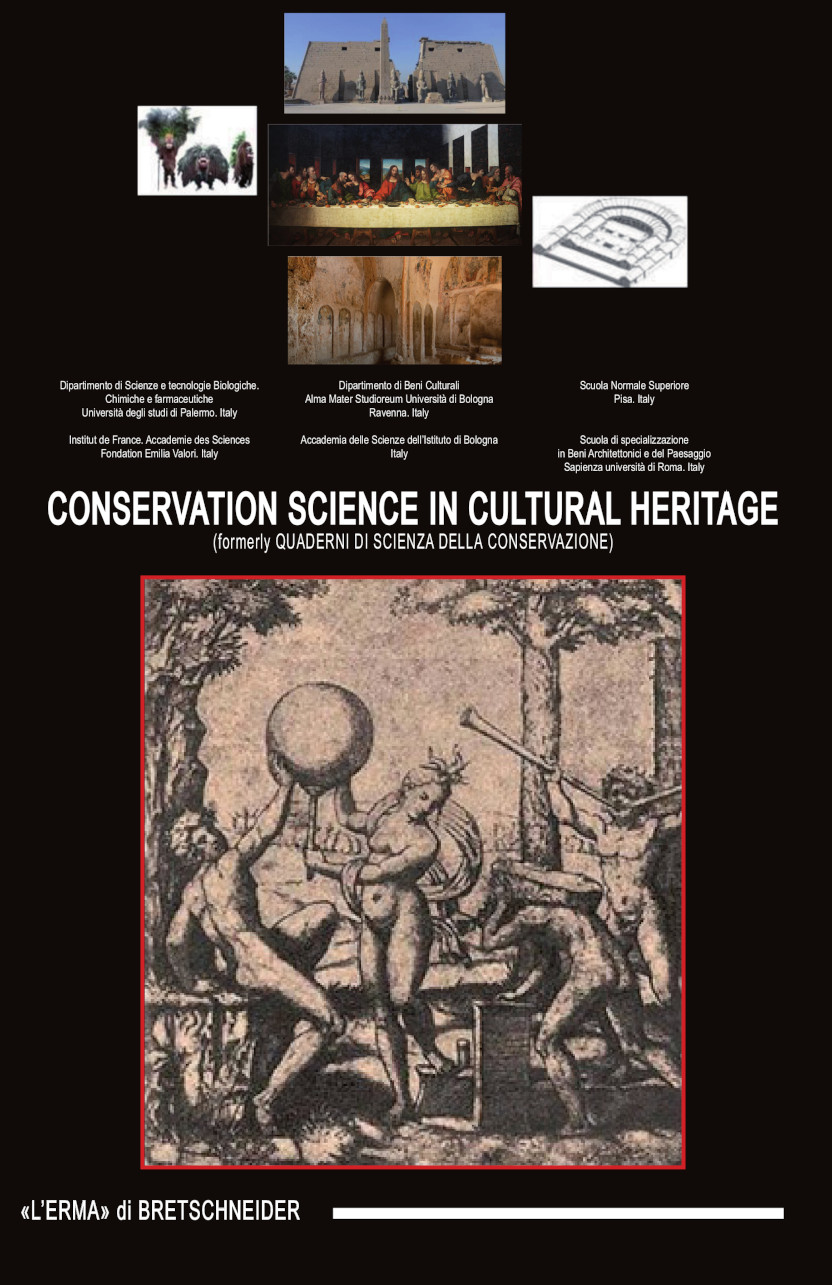 Downloads
How to Cite
Ali, M. (2020). Weathering of Outdoor Beech Wood and Methods of Conservation. Conservation Science in Cultural Heritage, 20(1), 167–180. https://doi.org/10.6092/issn.1973-9494/12797
License
Copyright (c) 2021 Mahmoud Ali
This work is licensed under a Creative Commons Attribution 3.0 Unported License.