Mutation of the Seaside Architecture in Algeria and its Impact on Coastal Landspace. A Case Study: Ain El Turc, Algeria
Keywords:
Algeria, Ain el Turc, mutation, coastline, seaside architecture
Abstract
The sea strongly contributes to the identity of coastline areas. Moreover, it has been demonstrated that the coastline is a geographical entity which calls for specific organization.
From an architectural point of view, design elements have been associated with the assets (or constraints) of the site. Thus, the view is associated with the bow window, protection against the climate with canopies and protruding roofs, and quality of the soil and bedrock. Integration into the site is also highly desirable, both in form (ship) and in construction materials.
The urbanization of coastal areas in Algeria is a colonial fact. In pre-colonial times, little importance was given to these areas, whereas later they became a priority: port sites, the speed of communications with Europe, rich agricultural plains, a mild climate and welcoming beaches. The developments and seaside constructions carried out during this period were part of the logic of attractiveness to welcome more European settlers and promote the sedentarization and growth of those already living in Algeria.
After independence, political and economic choices did not unfortunately take into account the geographical and climatic specificity of Algeria's coastal zones. Thus, population growth and rural depopulation have led to a sharp increase in the demand for real estate, which has resulted in unbridled urbanization, regardless of the seaside vocation of these territories.
In this article, based on the case of the seaside resort of Ain El Turc, which has colonial architectural production of an exceptional quality that takes into account the specificities of the coastline and the presence of the sea, the aim is to assess and verify if this architecture was perpetuated after independence.
To this end, we have highlighted, through bibliographic research, the characteristics of seaside architecture from the 19th and 20th centuries and those of the contemporary time.
An analysis of all the dwellings located in the Saint Rock district in the municipality of Ain El Turc consisted in identifying these characteristics and establishing a classification of these constructions.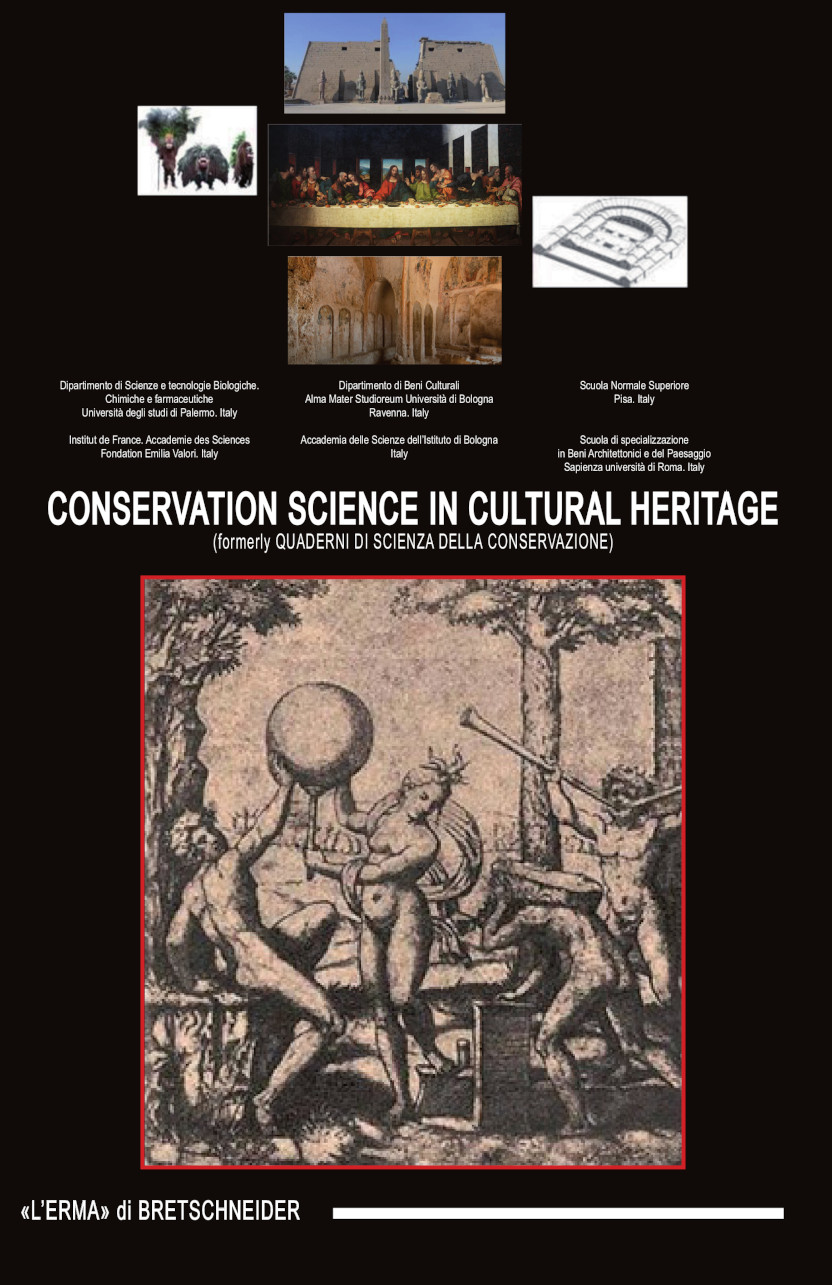 Downloads
How to Cite
Bouroumi, M. T., Kacemi, M., & Beghdoud, L. K. (2020). Mutation of the Seaside Architecture in Algeria and its Impact on Coastal Landspace. A Case Study: Ain El Turc, Algeria. Conservation Science in Cultural Heritage, 20(1), 147–165. https://doi.org/10.6092/issn.1973-9494/12796
License
Copyright (c) 2021 Mohamed Tewfik Bouroumi, Malika Kacemi, Lamia Khadidja Beghdoud
This work is licensed under a Creative Commons Attribution 3.0 Unported License.