Archives, libraries and museums: containers often sick, sometimes seriously sick
Abstract
As far as the feeling of quietness and peace that they often convey, archives, museums and libraries also hide dangers that you may not imagine, either for visitors or especially for the members of the staff. Indeed the poor microclimatic conditions – often the consequences of materials and construction or building technologies that appear definitely obsolete – often arouse suspicion and worry among the staff. Wrong Thermo hygrometric parameters, the presence of volatile organic elements, mineral fibers, biocides, radon gas, aerial dispersive molecules, are among others some of the chemical physical polluters of major influence that may contribute to giving life to the so-called Sick Building Syndrome. But such spaces also bear biological polluters that can provoke pathologies of various types and importance, among which the feared Illness of Legionnaire. The presence of electromagnetic fields, but above all wrong lighting and wrong ergonomic working positions represent some risk factors for members of staff and visitors.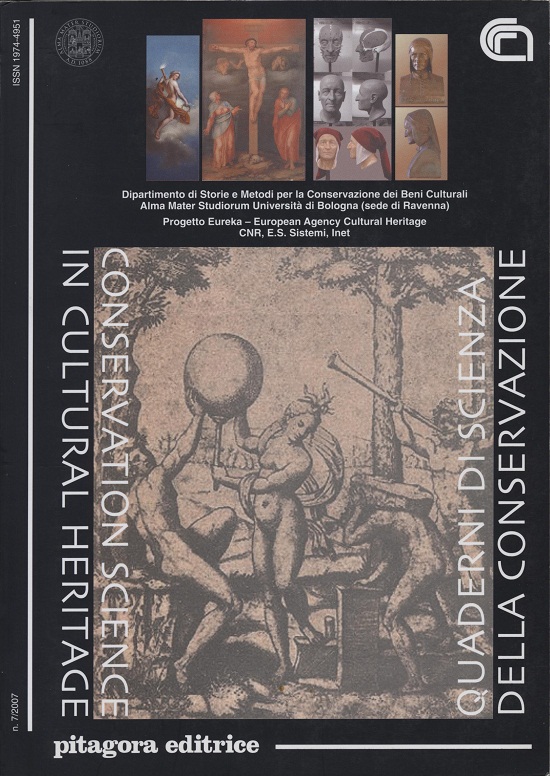 Downloads
How to Cite
Nicolucci, R. (2007). Archives, libraries and museums: containers often sick, sometimes seriously sick. Conservation Science in Cultural Heritage, 7(1). https://doi.org/10.6092/issn.1973-9494/1265
License
Copyright (c) 2007 Roberto Nicolucci
Copyrights and publishing rights of all the texts on this journal belong to the respective authors without restrictions. Authors grant the journal right of first publication.
This journal is licensed under a
Creative Commons Attribution 3.0 Unported License
. (
full legal code
)
See also our
Open Access Policy
.