From the history of the recognitions of the remains to the reconstruction of the face of Dante Alighieri by means of techniques of virtual reality and forensic anthropology
Abstract
The work consists of the reconstruction of the face of the great poet called Dante Alighieri through a multidisciplinary approach that matches traditional techniques (manual ones), usually used in forensic anthropology, with digital methodologies that take advantage of technologies born in manufacturer-military fields but that are more and more often applied to the field of the cultural heritage. Unable to get the original skull of Dante, the work started from the data and the elements collected by Fabio Frassetto and Giuseppe Sergi, two important anthropologists, respectively at the University of Bologna and Rome, in an investigation carried out in 1921, sixth century anniversary of his death, on the remains of the poet collected in Ravenna. Thanks to this, we have a very accurate description of Dante's bones, including 297 metric data inherent to the whole skeleton, some photographs in the scale of the skull, the various norms and many other bones, as well as a model of the skull subsequently realized by Frassetto. According to these information, a geometric reconstruction of Dante Alighieri skull including the jaw was carried out through the employment and integration of the instruments and technologies of the virtual reality, and from this the relative physical model through fast prototype was realized. An important aspect of the work regards in a particular manner the methodology of 3D modelling proposed for the new reconstruction of the jaw (not found in the course of the 1921 recognition), starting from a reference model. The model of the skull prototype is then useful as the basis for the successive stage of facial reconstruction through the traditional techniques of forensic art.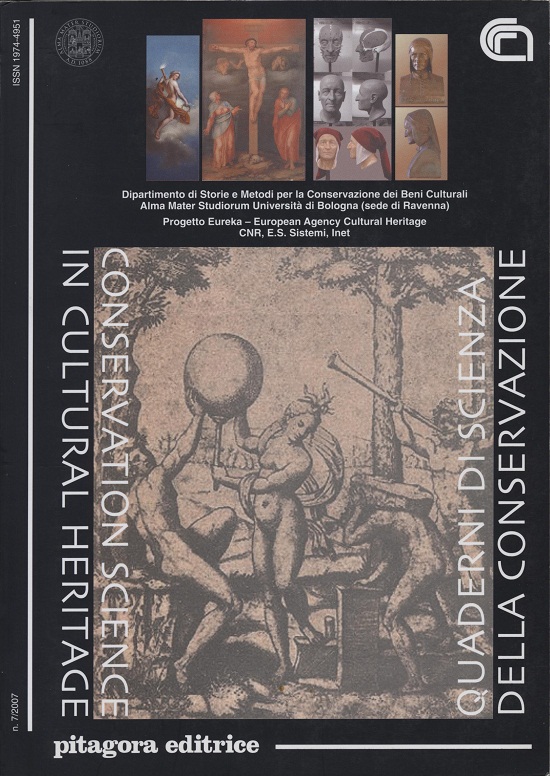 Downloads
How to Cite
Benazzi, S., Gruppioni, G., Fantini, M., De Crescenzio, F., Persiani, F., Mallegni, F., & Mallegni, G. (2007). From the history of the recognitions of the remains to the reconstruction of the face of Dante Alighieri by means of techniques of virtual reality and forensic anthropology. Conservation Science in Cultural Heritage, 7(1). https://doi.org/10.6092/issn.1973-9494/1262
License
Copyright (c) 2007 Stefano Benazzi, Giorgio Gruppioni, Massimliano Fantini, Francesca De Crescenzio, Franco Persiani, Francesco Mallegni, Gabriele Mallegni
Copyrights and publishing rights of all the texts on this journal belong to the respective authors without restrictions. Authors grant the journal right of first publication.
This journal is licensed under a
Creative Commons Attribution 3.0 Unported License
. (
full legal code
)
See also our
Open Access Policy
.